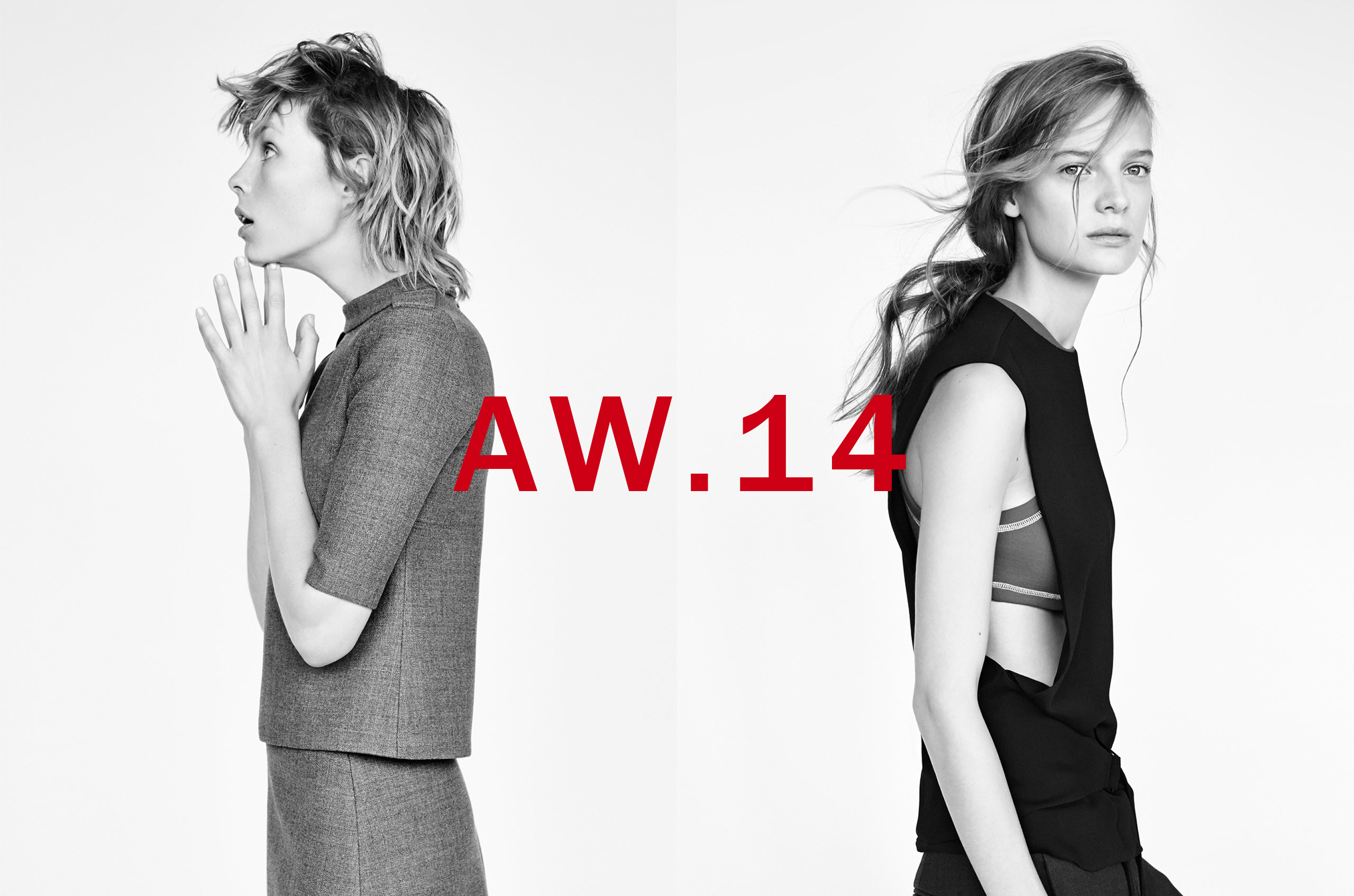 At midnight when July became August, Zara launched their fall campaign online.
I was visiting it for the umpteenth time that day - as I do on a daily basis - and experienced technical difficulty with the sidebar. I was annoyed; I have a sale to browse. However when Edie Campbell and Ine Neegs appeared in front of me with 'AW.14' across the page, the sale just seemed so last season, so last minute.
I was excited differently.
After examining the campaign (repeatedly), I looked at the new arrivals and there it was.
The
jumpsuit. The kind I want; the kind that would make me look like a flight crew; or from another side of earth; or the closest truth, a fashion kid (ambiguously compelling anythings attract me). It was grey, buttoned up, collared, long sleeves, and roomy; a sub-category of jumpsuits sometimes called a boiler suit. It even has the D-ring, Zara ripped of Celine and insisted was the hardware du jour of the summer and I didn't mind it this time. And let me tell you, Zara used that shit like it's sprinkles on a donut - never fucking enough.
But for $149? I'll wait. I've bit the bullet before and that wound worsens not better with time when the price goes down to $20.